New! The Almost Lovebirds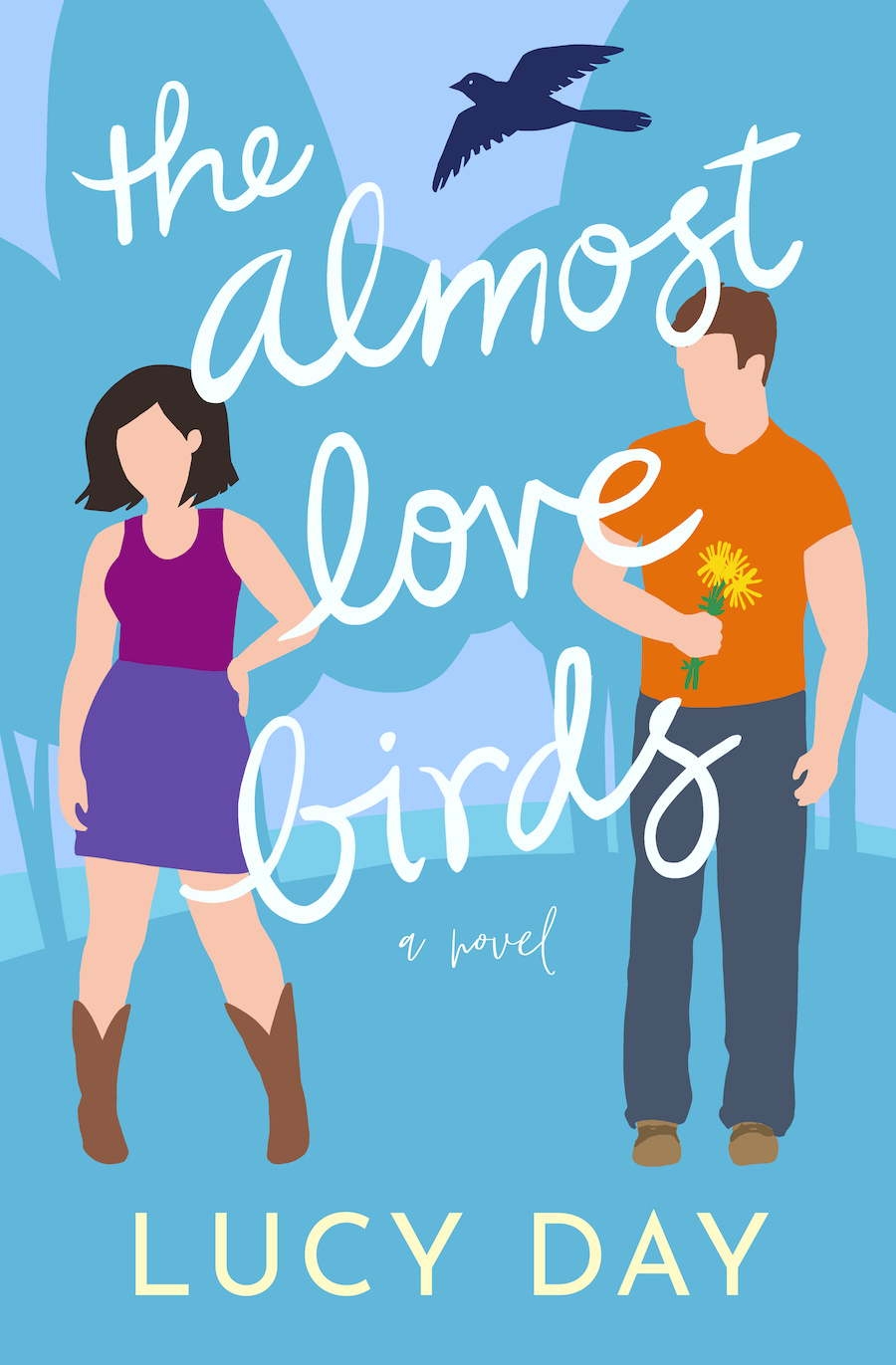 An old flame ignites new sparks in this small-town second-chance romantic comedy. 
Feeling burned from a broken engagement and a flailing art career, Fiona just wants a peaceful place to recharge and relocate her muse. A quick visit to her favorite aunt and her hometown is the perfect solution—except Jasmine Falls is also home to Alex Fox: a gorgeous, charming metalsmith who makes a room ten degrees hotter just by walking into it. Eight years ago, he busted Fiona's heart into a million tiny pieces. And now he has the nerve to act like it never happened.
When Alex sees Fiona back in Jasmine Falls, as irresistible as ever, he'll do anything to be near her. He never meant to break her heart, but if he tells her the real reason he dumped her all those years ago, she might drive him out into the Congaree swamp and leave him there. Determined to win her back, he offers her a job she can't refuse—one that he hopes will show her how much she belongs here.
Fiona wants quiet, but this small town has other plans—soon she has her hands full with a fancy art gala, a rare bird that stirs up trouble, and a cute ornithologist who has his eye on her. The more time she spends with Alex, the more the sparks fly—but can she put the old hurt behind her? She didn't think she wanted to put down roots, but as she reconnects with old friends and makes new ones, she finds that Jasmine Falls has a bigger heart that she first believed. 
Could this small town—and her first love—be worth another chance?
The Almost Lovebirds is a feel-good, closed-door romantic comedy. Perfect for readers who enjoy sweet, sizzling chemistry with kissing only. For fans of Sarah Adams and Emma St. Clair.
The Almost Lovebirds is Book 1 in my new series Jasmine Falls Love Stories. Look for Book 2 in Summer 2023! Want to keep ahead of all the news? Subscribe to my author newsletter below and be the first to hear about new releases—plus you'll get a sneak peek at books I'm working on, bonus content, and a free copy of my novella You Got This, Maggie Monroe!
Old bonds are mended and new love blooms in this sweet (short) romantic comedy about first loves and second chances.
It's not easy being a stand-in bridesmaid. Especially for me.
The dress is hideous, the church is hotter than the surface of the sun, and the bride has gone missing—what could be worse?
Plenty. One of the groomsmen is Jake Caldwell—the guy who used to be my best friend in high school. I had the world's biggest crush on him, and then one night I did the dumbest thing ever and our relationship went up in flames. I haven't spoken to him since, and frankly I'd like to keep it that way.
But part of me really wants to know how things might have gone differently back then—if only I'd told him what was in my heart. And the way he looks at me today—I wonder if he feels the same.
But I can't think about that right now: I have a bride to find. And Jake jumps in to help me, because he's still that kind of guy.
You got this, Maggie Monroe. If I say it enough, I can make it true.
Want to read for free? It's available only for newsletter subscribers, and not for sale anywhere else. To grab your free copy, just subscribe in the box below.