New Release! One Sweet Holiday
Opposites attract in this sweet holiday rom com—but will this small-town sweetheart and a sexy stranger be a perfect match or a recipe for disaster?
It's the most wonderful time of the year…unless you're me.
Hold the hayrides, keep your cocoa, and don't put me within a country mile of mistletoe. This year, Christmas means chaos. My sister's getting married and I—Gwen Griffin, perfectionist extraordinaire—will make sure her wedding is flawless. That includes doing the impossible: finding myself a wedding date. But in my tiny hometown of Jasmine Falls, South Carolina, I'll have better luck winning the lottery.
I may be awesome at running my cafe, but I'm terrible at men. And after my last epic breakup, everyone in town knows it. That's why I need a plus-one—even a fake one—so that when my sister gets married, everyone's attention is on her, where it belongs.
The guy next door is perfect for the job. Gorgeous and charming, Logan Fyfe is only here for a few weeks. He's also a hot Scottish bazillionaire who's totally out of my league—so my risk of falling into a relationship with him? Less than zero.
Pretending to date Logan is the perfect plan—until it isn't. Beneath his devilish smirk and delicious brogue is a big-hearted man who makes me feel the one thing I never believed to be true—that I'm enough, just the way I am.
With the wedding approaching, there's nothing fake about my feelings anymore. When he slips his arm around my waist and whispers into my ear? Yeah, I'm a goner.
We may be worlds apart, but I'm done pretending. It's time to get real…even if it means risking my heart.
In one week, two former college rivals will challenge everything they believe to be true about each other—and discover that being wrong might just be their greatest win.
It's official: Sadie Harper's life is a dumpster fire. Last week she was living her best life as a beloved park ranger in a cozy woodland cabin. This week? She's lost both—and is stuck playing hostess at her parents' inn and feeling like a failure. She knows the pattern: whenever something good happens to her, something terrible follows. Things can't possibly get any worse… until they do, and the one person she never wanted to see again checks into the Jasmine Falls Inn.
James Fielding: famous travel writer, charming TV host, internet darling. Mr. Annoyingly Perfect was once Sadie's biggest college rival and turned everything—from GPAs to charity bake sales—into a competition. Now he's shooting a new travel show that could mean a boon for Jasmine Falls' small business owners. Trouble is, they're all counting on Sadie to make sure he enjoys every minute of his time there—because nothing brings revenue like a glowing celebrity endorsement.
Spending her days with James Fielding's big fat ego and sexy half-smile is agony for Sadie. Because beneath his witty banter and smoldering gaze, he's the perfect reminder of all her shortcomings. Worse, she can't ignore the way he makes her tongue-tied and weak-kneed—and something about his lingering stare tells her this isn't just part of his charming persona.
When James asks for Sadie's help with filming, it gives her a new way to do the work she loves—if she's brave enough to take a leap. But Sadie can't help wondering why, of all the towns, did James choose this one? And why is he so interested in helping her get back on her feet?
But most of all, why does all their pretend chemistry on set feel so much like the real thing?
**Winner of the IPPY Silver Medal for Romance 2023**
An old flame ignites new sparks in this sweet rom com that's equal parts heartwarming and hilarious.
Fiona wants to hit the reset button on her life—big time. With a disastrous break-up behind her and an art career that's in a tailspin, she'll try anything to get inspired again. When she's called back to her hometown to help her aunt recover from surgery, she thinks it's the perfect way to recharge and make a plan to course-correct. Because small towns mean peace and quiet, right?
Wrong. This town is also home to gorgeous, charming Alex Fox. Eight years ago, he busted Fiona's heart into a million pieces—and when she bumps into him now, he has the nerve to act like it never happened. And the worst part? He's living right next door—being a good neighbor, a darling of the community, and entirely too irresistible.
When Alex offers her a job too intriguing for her to pass up, she can't help but wonder: why is he so determined to help her get her career back on track? And why does being close to him set her on fire? The more time they spend together, the more the sparks fly—and Fiona's falling hard for the one man she thought she never wanted to see again.
Soon her hometown gives her the perfect opportunity to revive her career—if she's willing to trust her gut and take a leap. But can she take the same leap with Alex and give her first love a second chance?
"The Almost Lovebirds has everything I want in a novel, which is why I tore through it in less than 24 hours. I'll read anything Lucy Day writes." —Camille Pagán, bestselling author of Good for You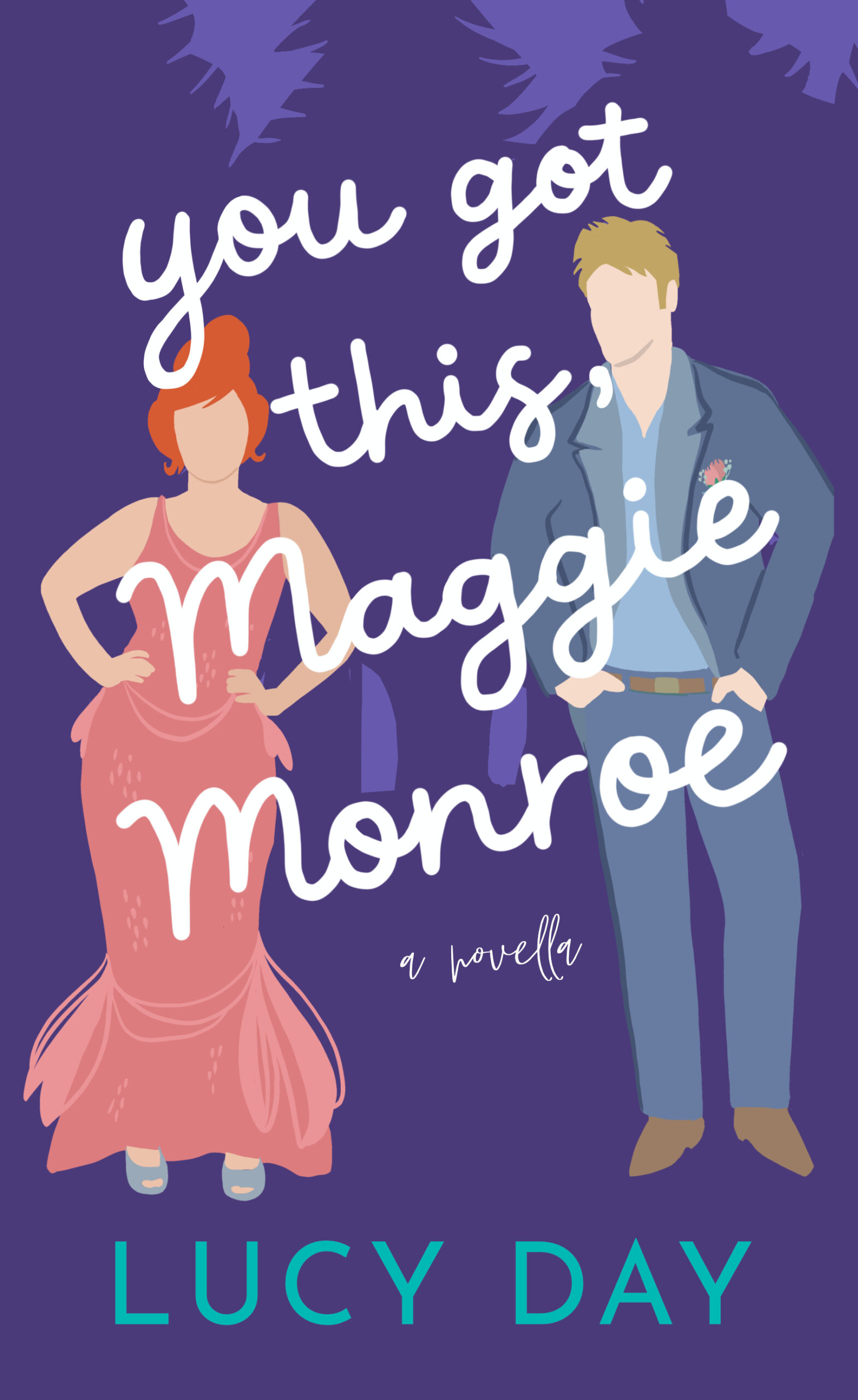 Old bonds are mended and new love blooms in this sweet (short) romantic comedy about first loves and second chances.
I'm the worst bridesmaid ever.
My dress is hideous, the church is hotter than the surface of the sun, and the bride (my cousin Emmy) has gone missing. What could be worse?
Plenty. One of the groomsmen is Jake Caldwell—my best friend in high school and my biggest crush. That is, until the night I did the dumbest thing ever and blew our friendship to smithereens. Eight years ago, I was left humilated and heartbroken—and that stuff about "time healing all wounds"? That's a big fat lie. I haven't spoken to Jake since, and I'd like to keep it that way. 
Well. That's not entirely true.
Part of me wonders how things might have turned out differently—if only I'd been brave enough to tell him what was in my heart. And the way he looks at me with that smoldering gaze and rakish smile tells me he feels the same.
But I can't think about that right now: I have a bride to find.
When Jake jumps in to help me—because he's still that kind of guy—it's all I can do to focus on anything but him. Once upon a time, he was the person who knew me better than anyone else. He was my best friend. My first love. But after all this time, could I have a second chance to fix my biggest mistake?
Want to read for free? It's available only for newsletter subscribers, and not for sale anywhere else. To grab your free copy, just type your email in the box below.
Join my Author Newsletter
Stay up-to-date with new releases, works in progress, and more when you sign up for my newsletter on Substack. Plus, you'll get a free copy of my novella You Got This, Maggie Monroe.